Citing rumors, it has been revealed that Nvidia has decided to delay the release of multi-chip Hopper GPUs, and first unveil a new series of single-chip GPUs called Lovelace. The company claims to use the 'ADxxx' pattern to denote these GPUs internally.
The name was chosen in honor of Augusta Ada King (née Byron), Countess of Lovelace, better known as Ada Lovelace. She described the calculating machine developed by Charles Babbage and compiled the world's first program for this machine, so she is considered the first programmer.
The Lovelace GPUs will be rated for 5nm technology, but it is not yet clear which of the two manufacturers that have mastered such norms will be Nvidia's manufacturing partner.
By the way, a stylized portrait of Ada Lovelace could be found in 2018 on an Nvidia T-shirt known as 'Company of Heroes.' It is adjacent to portraits of other historical figures who played a significant role in the development of the computer industry.
On the other hand, it is indicated that the Nvidia Hopper architecture, intended for products for professional use, and the first architecture of the company to use an MCM design (the same that uses the AMD Ryzen but with several graphics chips), would have been delayed to focus on Ada Lovelace first.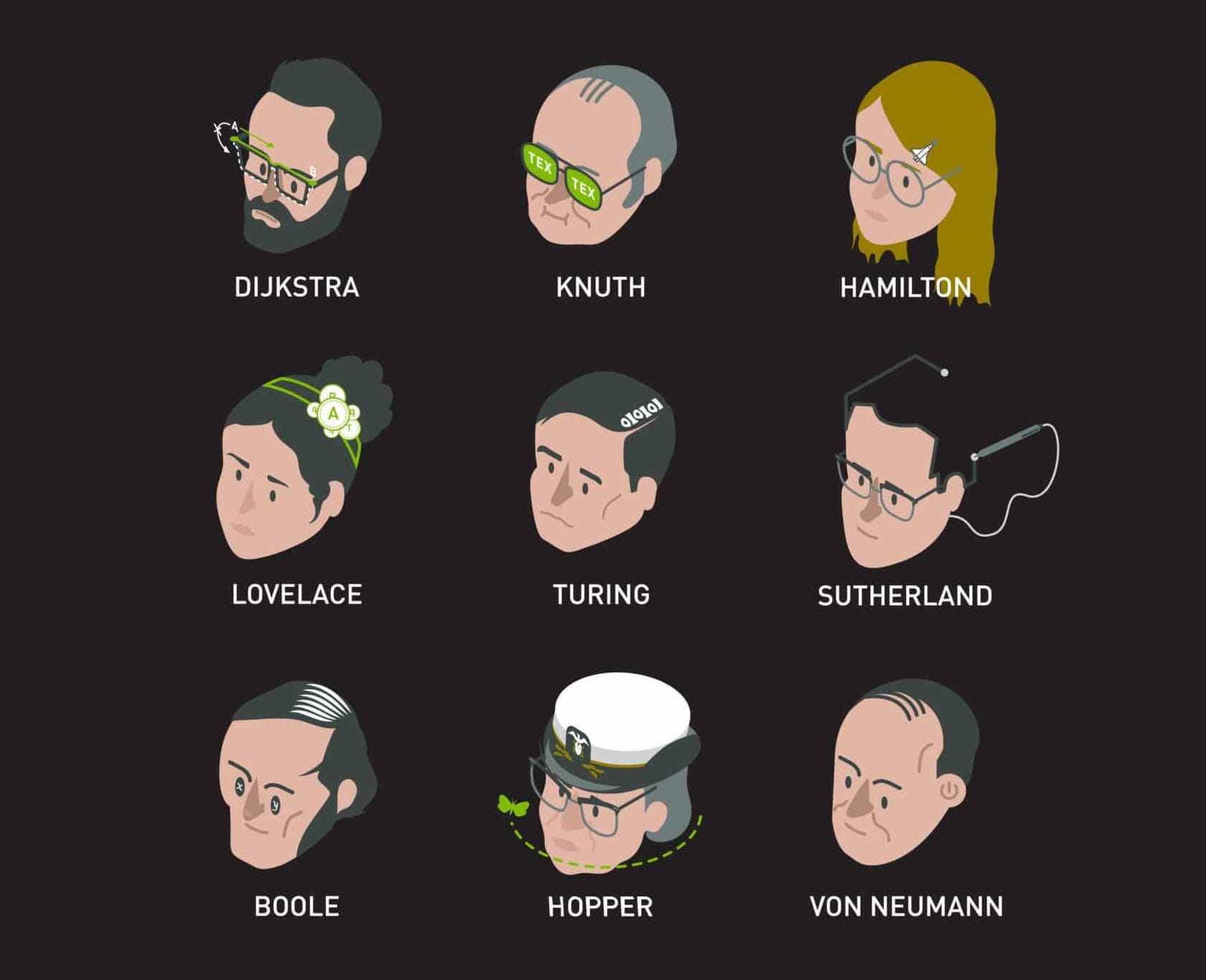 Hopper will also hit a 5nm manufacturing process, but in this case, the latest rumors are indicating that at least these GPUs would be made by TSMC, hoping that they will be released between the year 2023 and 2024, and that means a very late date with an Intel that will launch its MCM GPUs next year, so it seems that things will be very animated, and that AMD, Intel and Nvidia should reach 2022 offering gaming graphics products @5nm.