Yeston has launched its new cute-looking GeForce RTX 3080 Pet graphic card in China. If you're looking for a good graphics card for your budget, the Yeston GeForce RTX 3080 Pet might be the right card for you.
This Nvidia-powered card is overclocked with a 16GB GDDR6 memory and a PCIe 4.0 x8 bus. It boasts a boost clock of 18% and is clocked at 1626 MHz. In terms of performance, this card is up to par with other high-end gaming systems.
The design is also appealing. The card is based on a Mini-ITX form factor, and its 3584 CUDA cores and 12GB of GDDR6 15 GHz memory make it a good value for the price. However, its size means that it doesn't have the same amount of display connectors as its Radeon counterpart. It also doesn't have a factory-overclocked GPU, so it's not a good buy for gamers who want to overclock their graphics card. However, if you're in the market for a graphics card, it's worth checking out Yeston's cute graphics card.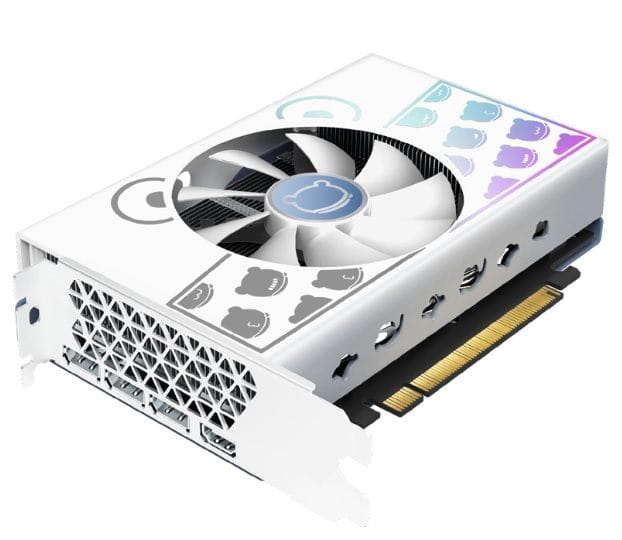 Yeston GeForce RTX 3060 Cute Pet Graphics Card Specifications:
Below you can Check Out the Full Specs Sheet for the New Card.
Core code and process: GA106/8nm
Unity Shaders: 3584
Core frequency: 1320/1777MHz
Video memory speed: 15Gbps
Memory capacity and specifications: 12G/192bit/GDDR6
3D Features: DirectX 12 / Ansel/ Highlights/G-Sync /Vulkan Api/ OpenGL 4.6/4K/Virtual Reality/Ray Tracing
OS Features: Windows7/8/8.1/10 (64-bit only)
Radiator: Y13B-M (single fan + copper bottom + 3 heat pipes)
Fan characteristics: 4Pin, adjustable speed, can display the speed value
Bus interface: PCI-Express x16 4.0
Output interface: HDMI 2.1*1 + DP 1.4a*3
Maximum resolution: 7680*4320 (DP or HDMI interface)
Sli/crossfire: not supported
Power supply design: 6+2
External power supply: 8 PIN *1
Half-height blanks: none
Graphics card size/weight: 188mmx129mmx42mm
Price and Availablity
The new card is priced at $1199, but it is currently only available in China for purchase.