Acer has confirmed that it is going to launch the new Predator Intel Arc A770 graphics card dedicated to the gaming market. Acer showed the image of its new Acer Predator Arc A770 model which you can see in the image below. The Arc A770 features two 8-pin power connectors and is designed specifically for gaming. While the card will not have the same power consumption as the Intel Limited Edition, it should be a great addition to the gaming PC market.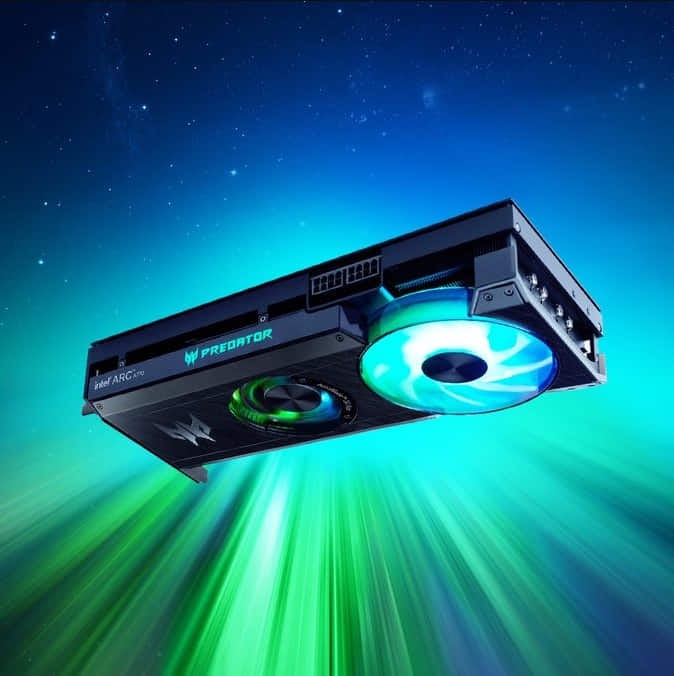 The Acer Predator Arc A770 has four output ports: three DisplayPort 1.4 ports and one HDMI 2.1 port. The design of the card is futuristic-looking and looks very high-end. The Arc A770 has 32 Xe-Cores and a GPU called the ACM-G10. This card is available in 16GB and 8GB models.
The Acer Predator Arc A770 features a unique cooling system. It is said to use a hybrid design with a blow-type fan and an open-air fan. The Arc A770 is larger than a standard x16 slot, but it is still possible to install the card on a tower PC.
Notably, Intel is set to launch its new Arc A750 and Arc A770 GPU on October 12 and will be available at partners in the next few weeks. There is also an 16GB Limited Edition Arc A770 graphic card.