Animal Crossing has been characterized as a series full of tenderness in which nothing bad can happen. It is for this reason that a somewhat macabre detail of Animal Crossing: New Horizons shown in the Direct yesterday morning caused many fans to have chills.
Almost at the end of the Nintendo Direct of Animal Crossing: New Horizons, Nintendo showed us a brief summary of several of the things present in the Direct. There, for a few seconds, we could see that on the new island of Tom Nook there will be graves.
Don't you believe us, then we leave you a capture in which we confirm it. You can also go to the 22:30 minute of the Nintendo Direct to verify that it is there.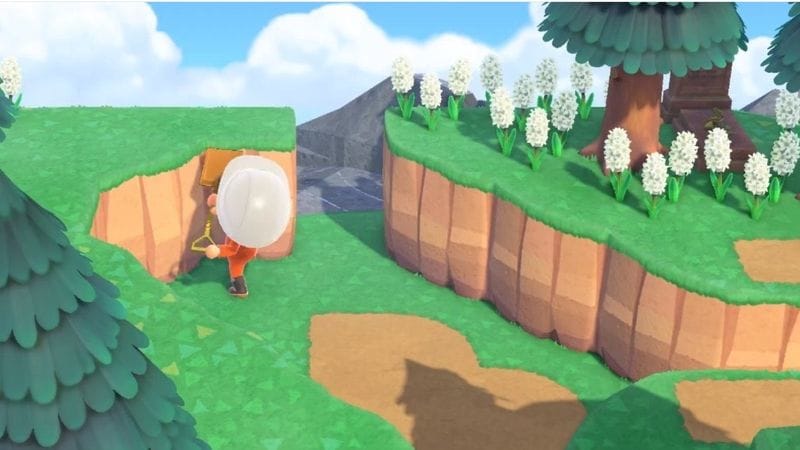 It may seem insignificant, but the community has not taken it lightly. After all, the existence of a grave must mean that someone died, right? Thus, many individuals have gone to social networks to make jokes or comments about it.
WAIT! IS THAT A TOMBSTONE IN ANIMAL CROSSING ?! pic.twitter.com/8kAQZ8t0ML

— Tom Nook on New Horizons (@Nook_Inc) February 20, 2020
Why is there a grave in Animal Crossing? pic.twitter.com/4kdtHijEFs

— 💖✨Mel✨💖 (@grungeugly) February 20, 2020
Pretty bold of Animal Crossing to put in a grave to mark the end of my connection with the outside world. pic.twitter.com/81yh5AIa6F

— Daan Koopman (@NintenDaan) February 20, 2020
WAIT THERE'S A GRAVE IN ANIMAL CROSSING???

— 🔺Azuri @ GO WATCH SSSS. GRIDMAN (@Just_Another_Us) February 20, 2020
Is no-one gonna question the grave in the top right in the Animal Crossing Direct, Isabelle hella snapped. 🐶 pic.twitter.com/lf8lylLQZv

— Hudsony (@Hudsony15) February 20, 2020
Did anyone catch this while watching the Animal Crossing Direct? It's a grave stone!? Maybe it appears if you die from a sting? pic.twitter.com/tRhKx0WcBU

— Wallace (@NIMICXIX) February 20, 2020
'due to the implementation of autosaves in animal crossing new horizons, mr. resetti is now in charge of guarding the mass grave of indigenous islanders slaughtered by tom nook's private militia to make room for your arrival'

late to the party but this direct is wild

— big cat, new horizons (@yahboybigcat) February 20, 2020
Now, it should be noted that Nintendo said nothing about this grave in detail. So, we don't know what the hell a grave is doing in Animal Crossing: New Horizons. That said, we are sure that Nintendo will prevent the video game for Switch from being dark and disturbing, so we doubt that it represents that villagers can die.
With that said, it is most likely a simple decoration for the Animal Crossing: New Horizons map. Of course, the above will not prevent us from wondering who takes its eternal rest in that place.
Animal Crossing: New Horizons will be released on March 20, 2020, exclusively for the hybrid console of Nintendo Switch. In recent news, it was confirmed that the save data of the game can be recovered only once.