ASUS has launched a new 32-inch ROG Swift PG329Q-W gaming monitor. The device features a WQHD panel, a 175 Hz refresh rate, and a 1ms response time. It also features a host of ASUS innovations, including Game Plus OSD crosshair. This model has two HDMI 2.0 ports and is powered by an AMD Xeon processor.
The ASUS ROG Swift PG329Q-W features a white-colored body with a matte aluminum trim on the diagonal line and pivot. It has thin black bezels on either side of the screen.
Other features of the new PG329Q-W include a WQHD (2560 x 1440) resolution screen with a 1ms response time. It supports ELMB Sync and NVIDIA G-SYNC Compatible, allowing gamers to adjust the color settings according to their preference.
Asus ROG Swift PG329Q-W Highlights
32-inch WQHD (2560 x 1440) Fast IPS gaming monitor with ultrafast 175Hz (above 144Hz) refresh rate designed for professional gamers and immersive gameplay
Fast IPS technology enables a 1ms response time (GTG) for sharp gaming visuals with high frame rates
ASUS Extreme Low Motion Blur Sync (ELMB SYNC) technology enables ELMB together with G-SYNC Compatible, eliminating ghosting and tearing for sharp gaming visuals with high frame rates.
G-SYNC Compatible, delivering a seamless, tear-free gaming experience by enabling VRR (variable refresh rate) by default.
High Dynamic Range (HDR) technology with professional color gamut delivers contrast and color performance that meets the DisplayHDR 600 certification.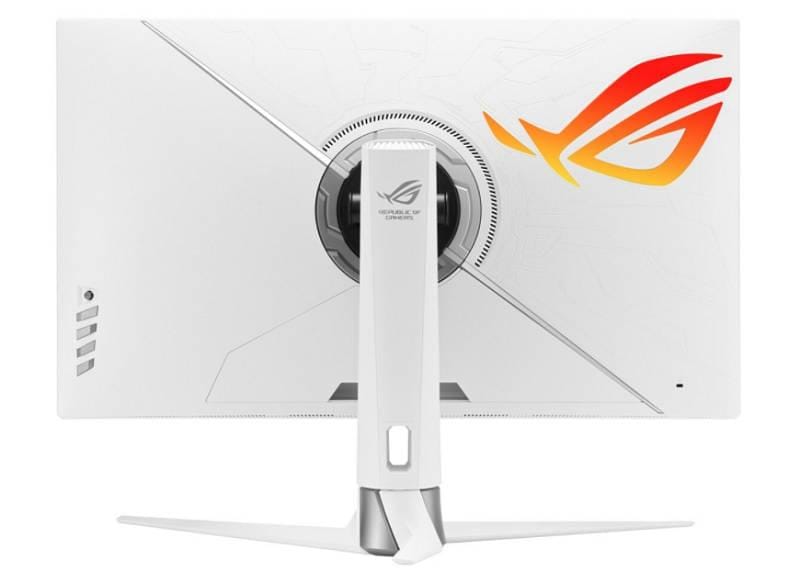 The PG329Q-W has a white-body variant. The matte-aluminum trim around the pivot and diagonal strip add a touch of classy style to the PG329Q-W. The matte-black bezel around the screen completes the look of the ROG Swift.
The PG329Q-W features WQHD resolution, a pixel per second response time, and support for NVIDIA G-SYNC Compatible and DisplayHDR600. Pricing and availability are still unknown.