If you're a frequent Snapchat user, you may be thrilled to learn that you can now share YouTube videos directly to your Snap! Now, you can easily share your favorite YouTube videos with your friends through the Snapchat camera.
In addition to being an excellent resource for online content, YouTube is an invaluable source for business. With more than 2 billion active logged-in users, you'll find plenty of opportunities to showcase your product, learn new skills, and catch up on news with this platform.
By integrating YouTube with Snapchat, it's now easier to share your latest videos with your friends. And, you can do it from both iOS and Android devices.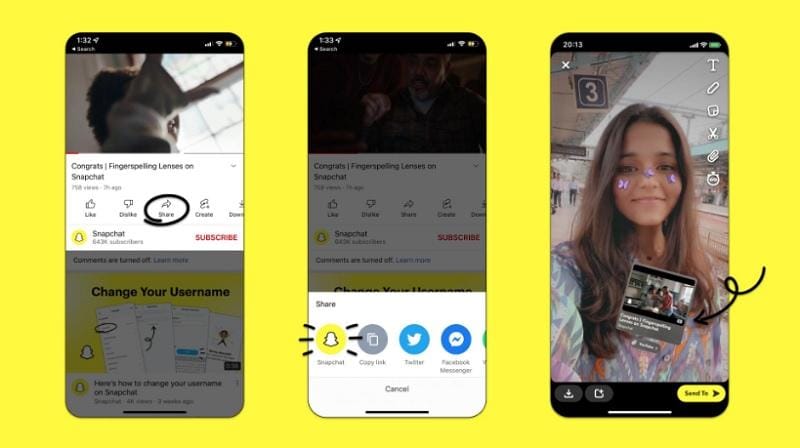 How to Share YouTube Video Link in a Snap?
Follow the steps below to share a YouTube video link directly to Snapchat.
Open the YouTube app and select a video to watch
Tap "Share," and then tap the "Snapchat" icon to automatically jump to the Snapchat Camera
From there, create an original Snap with the automated YouTube sticker, and layer on using any of our creative tools
To watch the shared video link, all your friends need to do is tap the YouTube Sticker to view the video in their YouTube app or default mobile browser, that's it.