Remnant 2 is the highly-awaited sequel to the beloved Remnant: From the Ashes, which was launched back in December 2022. Excitingly, Remnant 2 made its debut on July 25, 2023, for PlayStation 5, Windows, and Xbox Series X/S. However, amidst the enthusiasm of players diving into the new adventure, some have encountered a common obstacle—the Microsoft Visual C++ Runtime/VCRUNTIME140.dll/MSVCP140.dll Not Found Error. If you're among those facing this issue while playing the game, worry not! This guide is tailored to help you to fix this error and ensure a smooth and enjoyable gaming experience. Let's delve into the solutions step-by-step to get you back into the action-packed world of Remnant II.
Understanding the Error
Before we delve into the solution, let's understand the error better. The "Microsoft Visual C++ Runtime/VCRUNTIME140.dll/MSVCP140.dll Not Found Error" indicates that the necessary Microsoft Visual C++ Redistributable files are either missing or corrupted on your system. These files are crucial for running certain programs and games, including Remnant 2. The error message may vary, but the essence remains the same—you need to fix this issue to play the game.
Step 1: Check System Requirements
Before troubleshooting, ensure that your system meets the minimum requirements to run Remnant 2. Outdated hardware or an incompatible operating system can also cause errors. Visit the game's official website or Steam page to find the recommended system specifications.
Step 2: Update Windows
Keeping your Windows operating system up to date is essential for smooth gaming performance. Microsoft regularly releases updates that include bug fixes and improvements. To update your Windows:
Click on the Start menu, then go to "Settings."
Select "Update & Security" and click on "Windows Update."
Click on "Check for Updates" and install any available updates.
Step 3: Install Visual C++ Redistributable Packages (Best Solution)
The "Microsoft Visual C++ Runtime/VCRUNTIME140.dll/MSVCP140.dll Not Found Error" suggests that certain Visual C++ Redistributable packages are missing. Follow these steps to install or repair them: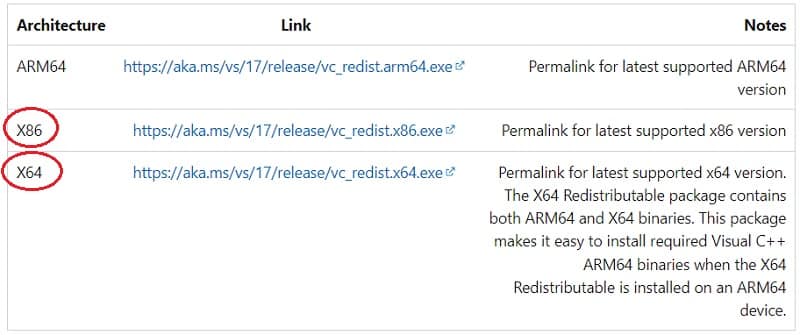 Run the downloaded files and follow the on-screen instructions to complete the installation.
If it is asking for Repair, then click on Repair or if Asking for Install, then click on Install.
After the installation is complete, go and restart the game.
Step 4: Verify Game Files
Sometimes, the error may occur due to corrupted game files. To verify the integrity of Remnant 2 files on Steam, follow these steps:
Launch Steam and go to the "Library" section.
Right-click on "Remnant 2" and select "Properties."
In the Properties window, navigate to the "Local Files" tab.
Click on "Verify Integrity of Game Files" and wait for the process to complete.
Step 5: Update Graphics Drivers
Outdated or faulty graphics drivers can lead to various gaming issues. To update your graphics drivers:
Right-click on the Start menu and select "Device Manager."
Expand the "Display adapters" section.
Right-click on your graphics card and choose "Update driver."
Follow the instructions to search and install the latest drivers.
Step 6: Run the System File Checker (SFC) Tool
The System File Checker tool is a built-in Windows utility that scans and repairs corrupted system files. To run the SFC tool:
Open the Command Prompt as an administrator (search for "cmd," right-click, and select "Run as administrator").
Type the following command and press Enter: sfc /scannow
Wait for the process to finish and restart your computer.
Conclusion
By following the steps outlined above, you should be able to resolve the "Microsoft Visual C++ Runtime/VCRUNTIME140.dll/MSVCP140.dll Not Found Error" in Remnant 2. It's crucial to keep your system updated and maintain the necessary runtime files to ensure smooth gaming experiences.
FAQs
Q: Can I ignore the error and continue playing Remnant 2? A: Unfortunately, the error will likely prevent the game from launching. It's essential to fix it to play the game.
Q: Will updating my graphics drivers affect other applications? A: Updating graphics drivers should not affect other applications, but it's always a good idea to create a system restore point as a precaution.
Q: How often should I check for Windows updates? A: It's recommended to check for Windows updates regularly, and you can set them to install automatically.
Q: Do I need to install all Visual C++ Redistributable packages? A: No, you only need to install the packages required by Remnant 2 based on your system architecture.
Q: What if the error persists even after trying all the solutions? A: If the error persists, you may want to contact the game's support team or seek assistance from Microsoft forums for further troubleshooting.