AMD Ryzen 5 5600X will be available in the market starting this November 5 with one of the Zen 3 mid-range options. The processor has shown some increase in the Cinebench R15 and R20 benchmark tools, compared to Intel's Core i5-10600K processor.
The AMD Ryzen 5 5600X is a 6-core, 12-thread processor with a base clock of 3.7GHz and a maximum boost clock of 4.6GHz, it has 32MB of L3 cache and 3MB of L2 cache, in addition to a consumption of 65W.
So, coming to the comparison part, a Core i5-10600K is used, which seems a fair system for the AMD Ryzen 5 5600X processor, since it has the same number of cores and threads, although the TDP of Intel is double with 125W.
In Cinebench R15, the Ryzen 5 5600K achieves a score of 2,040, while the Intel Core i5-10600K achieves a score of 1,671 in the multi-core configuration. This yields 26% more performance for AMD's multi-core processor.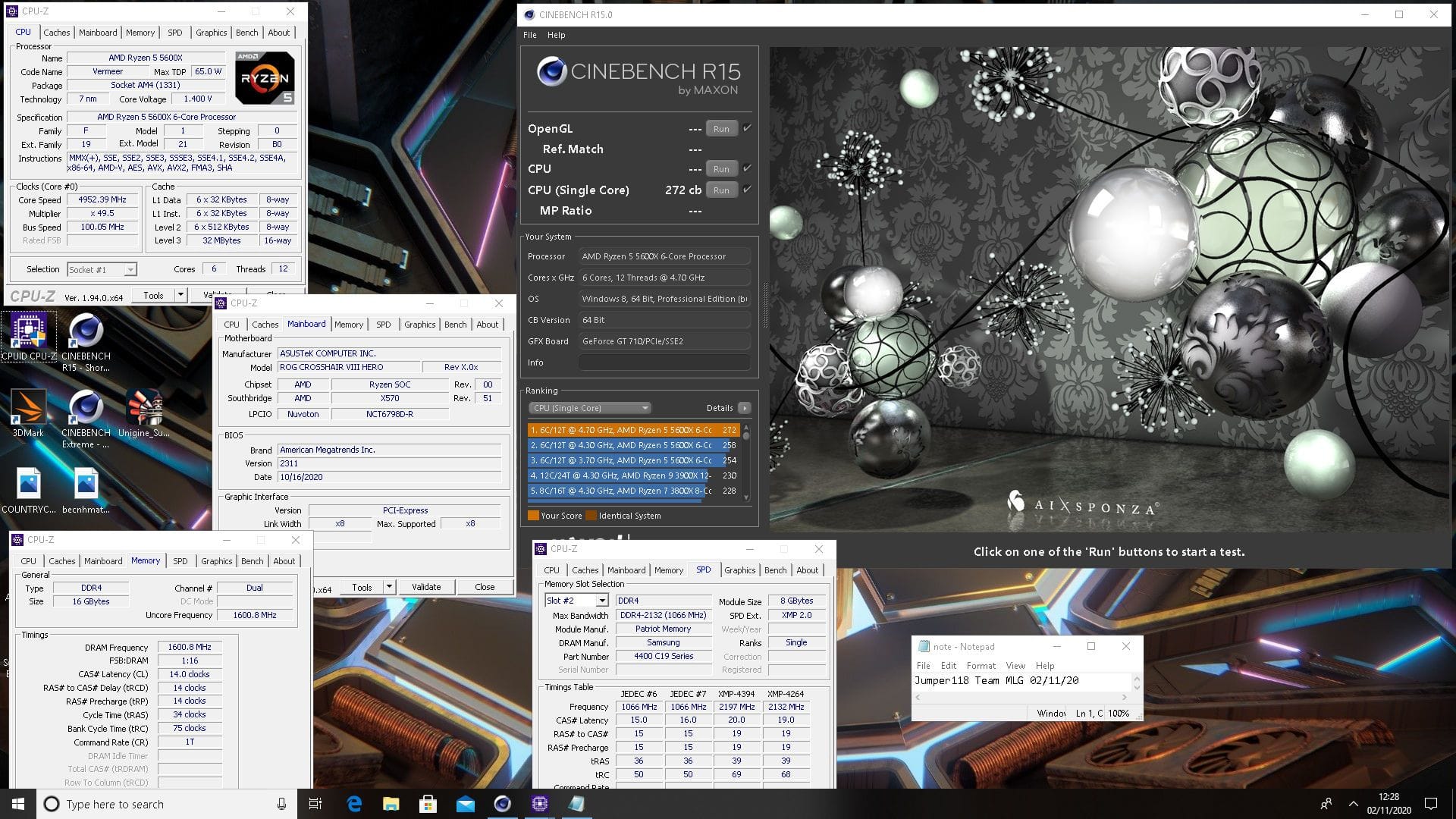 The chip was tested on an ASUS Rog Crosshair VII Hero motherboard with 16GB of DDR4 memory running at 3200 MHz. It was able to test three versions of Cinebench, but of course, the most interesting result comes from the Cinebench R20.
In single-core tests the Ryzen 5 5600X scores 258 points on this tool. Again, AMD's option beats the i5-10600K with 20% more single-core performance in Cinebench. This is a great triumph for AMD and its Zen 3 architecture, which appears to be much more efficient than Comet Lake with the same number of cores.
Remember that AMD Ryzen 9 5950X, Ryzen 9 5900X, Ryzen 7 5800X, and Ryzen 5 5600X CPUs will be available starting November 5.