ASRock finally announces the first Radeon RX 6900 XT based on AMD design reference, this despite the official launch of the graphics card has been set for December 8th. In the past few hours, the Taiwanese manufacturer has added the new top of the AMD range to the catalog which, however, should not be available for two weeks.
The version proposed by ASRock follows the lines and technical specifications of the base model, characterized by a triple fan heatsink and 2.5 slot design, resulting practically identical to the Radeon RX 6800 XT officially presented last week at $649.
Like its younger sister, the ASRock Radeon RX 6900 XT uses the "Big Navi" RDNA 2 GPU in its most powerful variant (Navi 21 XTX) with 80 Compute Unit and 5120 Stream Processor, the memory department is identical with 16GB GDDR6 and support for Infinity Cache technology as well as for the much-talked-about Smart Access Memory – which could also arrive on Intel and Nvidia platforms.
As for the frequencies, the GPU operates at 2015 MHz with a boost frequency of 2250 MHz, however, we expect a particular propensity to overclock like the Radeon RX 6800 XT, able to easily overcome the 2600 MHz frequency with original dissipation.
The Radeon RX 6900 XT should be available (hopefully) starting from 8 December, while for the custom versions there will probably be a few weeks to wait, if not early January.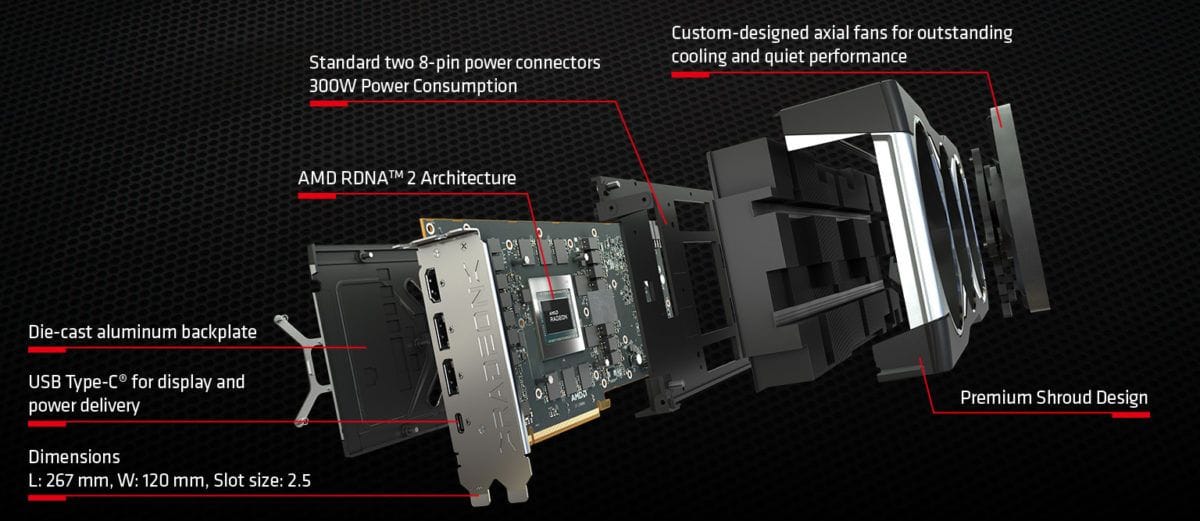 The ASRock Radeon RX 6900 XT is listed at a price of $999, so in Europe it is expected that the card will cost at least 949 EUR, not excluding that AMD can make a "round figure" and offer it in the market at 999 EUR.