In recent hours, NVIDIA officially unveiled the unboxing video of the GeForce RTX 3080 Founders Edition on its YouTube channel, showing the graphics card live from all sides.
The host of the video during the unboxing GeForce RTX 3080 Founders Edition talks about all sorts of features of the flagship of the new generation of NVIDIA GPU, focusing on a record power jump – the company promises a two-fold increase in performance compared to the RTX 2080 Ti.
As you can see from the photos below, the heatsink of the graphics card is totally different from the previous generation of Founders Edition, and it's even more of a totally dissipating block, which means that everything in the cooling system is devoted to helping the components on the RTX 3080 PCB and to dissipate heat better and more quickly.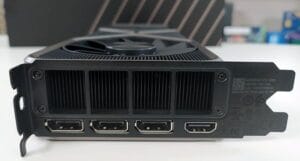 The RTX 3080 has an HDMI 2.1 output and three DisplayPort 1.4a in the back, but the most striking thing is the single 12-pin PCIe connector that can carry more power to the card than the classic 8-pin. This way Nvidia could take up less PCB space. Since no power supply has this connector, Nvidia has placed an adapter in the box that allows two 8-pin cables to power the board.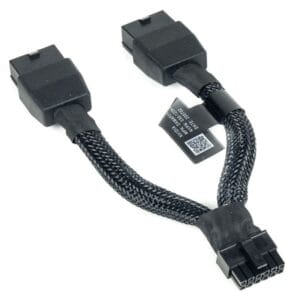 The start of sales of the first RTX 3000 series video card will take place exactly one week later, on September 17. The recommended price of RTX 3080 Founders Edition is $699 USD.
Soon after that, on September 24, the RTX 3090 will be released for a price of $1499 USD, and in October there will be an RTX 3070 available for $499 USD.
Check the unboxing video of the graphics card below.