AMD is planning to release five new processors based on the Zen 3 architecture. Among them is the 5995WX, a 12-core chip with a TDP of 170 to 280 W. It will also include eight channels of DDR4 3200 MHz memory and one hundred and eight PCIe 4.0 lanes. But the processors are not yet available for consumer purchase. We'll have to wait for AMD to make it available to the public.
An AMD Threadripper PRO 5000 Chagall CPU has leaked out. The new CPU will have 32 cores and be based on the Zen 3 Chagall architecture.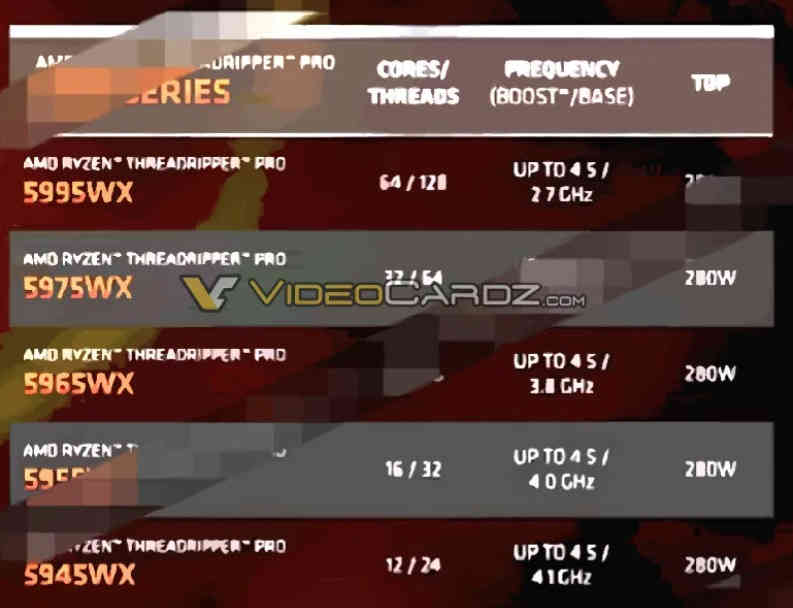 The company also plans to only launch this CPU series with HEDT support and no non-PRO variants. This is because the company has apparently cancelled the other two Threadripper CPUs, the AMD Chagall-HEDT and the Threadripper 5000 series.
The latest spec sheet for AMD workstation CPUs has leaked. The site Igor'sLAB has revealed the OPN codes of the new chips, as well as their specifications. The Chagall line will feature five new SKUs based on the Zen3 architecture and the sWRX8 socket.
While we aren't sure which of these chips will be in the new Ryzen Threadripper 5000 lineup, we do know that we should be looking forward to this CPU.