DOOM Eternal debuted one week ago and players who already had a chance to enjoy it have found some interesting details in the adventure. There is one, in particular, that has sparked some speculation among us, as we believe that it may be confirmation of a sequel for Prey (2017), or Prey 2.
In the DOOM Eternal game, we found an interesting reference to Prey (2017), developed by Arkane Studios and distributed by Bethesda. We say that it is striking because in the image shared below you can see that a book appears on a shelf with the title "2 Prey or Not 2 Prey".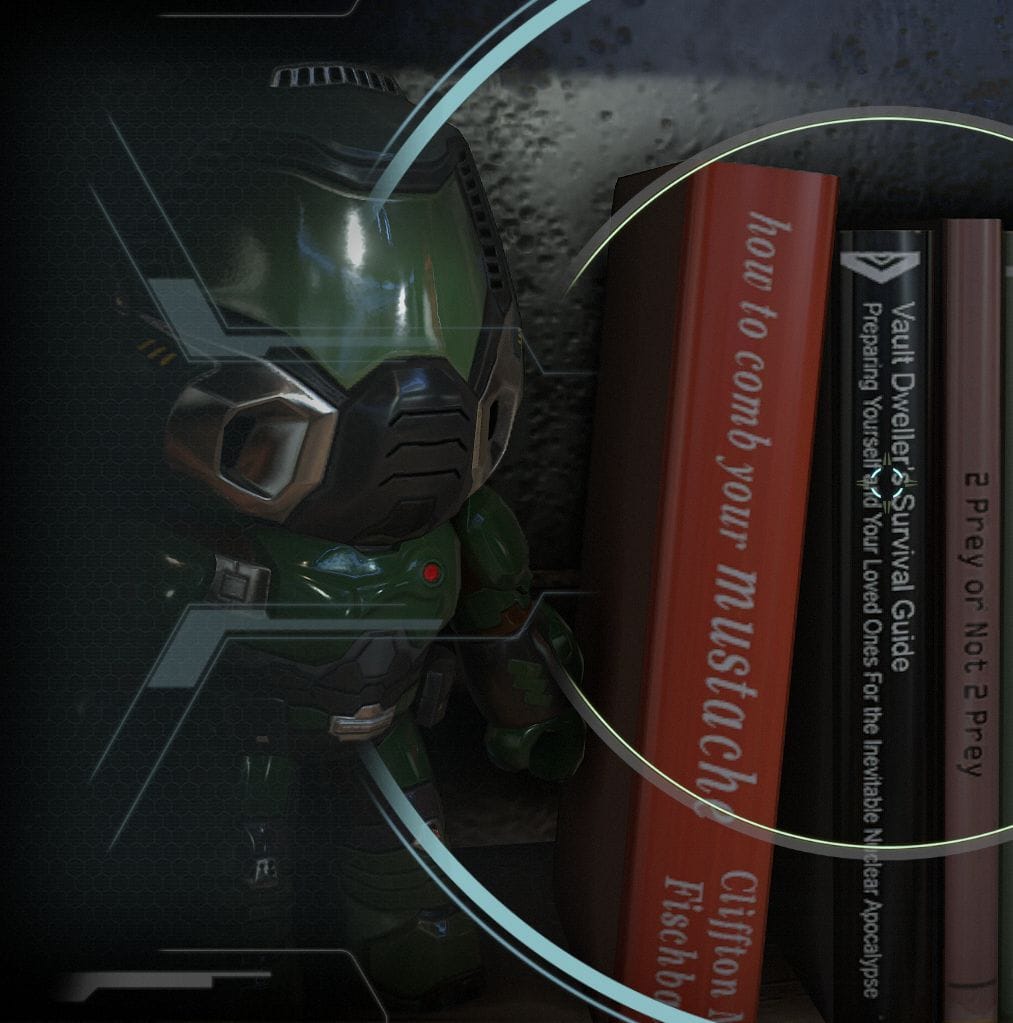 This gives something to talk about due to the way in which the phrase of the playwright William Shakespeare is referred to, since a 2 is used to replace the preposition para (to, with phonetics similar to two). As you can see, this has made us speculate about a new installment of Prey.
At the moment, the distributor has not confirmed anything about it, so it is pure speculation from us. A detail to take into account is that in DOOM Eternal there are also references to other games, so simply id Software perhaps wanted to include an easter egg.
Recall that the only 2 titles in the series are Prey (2006) and Prey (2017). In fact, a sequel to the first installment was being developed, but was later canceled. However, Arkane Studios took care of a new iteration, which debuted in 2017 for current consoles.
Prey 2 was going to be a first-person shooter in a futuristic world with unbridled action and lots of shooting. In addition, we can see that, like any good title in the genre, it was going to have an interesting variety of weapons.
Prey (2017) is available on PlayStation 4, Xbox One, and PC. What do you think of this reference? Do you think Bethesda is working on a new installment of Prey 2? Tell us in the comments below.