From South Korea comes good news about the new patch of The Witcher 3: Wild Hunt for Nintendo Switch, which adds improvements to the game.
Saber Interactive commented some time ago that it was working on a patch of The Witcher 3: Wild Hunt for Nintendo Switch. It was hoped that this would correct some of the problems present in this adaptation. It was not known how extensive it would be, but a subsequent comment (which was removed) stated that it would be well worth it. Well, it seems that way. All because the update was published ahead of time.
At the time of writing these lines the patch is not available worldwide, but in South Korea. When installing the patch it becomes version 3.6. When the save files are installed, they become compatible with the original game on PC. So we can play the adventures of Geralt de Rivia, save our progress and then transfer it to the copy we have on our computer. That sounds great!
We can also do the reverse process. That is, play on the PC and then take our lead to The Witcher 3: Wild Hunt for Nintendo Switch. It seems that this is possible with both the Steam and the GOG version. This option is very similar to that implemented in other games of the system, such as Divinity: Original Sin 2 – Definitive Edition. What about graphic improvements, something that many expect?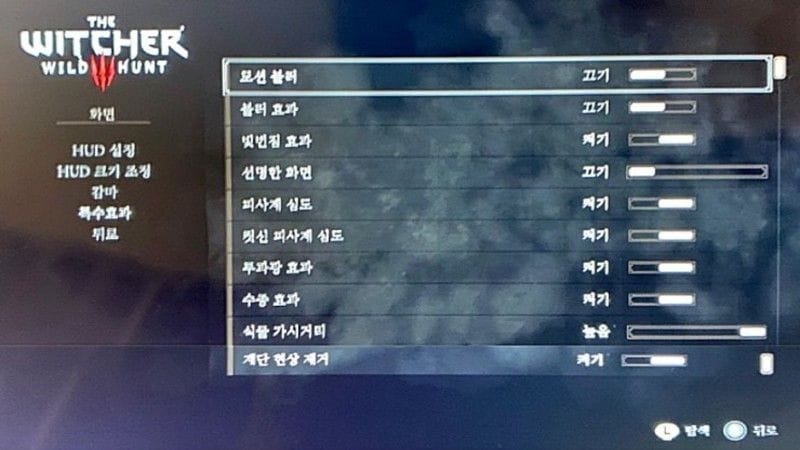 In that sense, Saber Interactive implemented a series of options that we can enable. So we can get a more defined look by making some adjustments. There are a couple of images available, but its quality is not very good. The first shows the game as it is running on Switch, while the second shows sharper and sharper graphics. So far what has been revealed has to do with the appearance of this title.
There are mentions about motion blur, blur effect, brightness, tuning, in-game depth of field or in scene cuts, chromatic aberration, water quality, foliage visibility range and anti-aliasing. There is no talk about the frame rate. It is to be imagined that Saber Interactive will publish some kind of statement. Especially to specify what were the changes made.
In addition, check out our video below that explains how to use different save game files of The Witcher 3: Wild Hunt, including the download link to the save data provided.