The Night Market is an event that takes place on a monthly basis in Valorant. As a result, players can get random cosmetics from specific collections, and trade them in for discount skins. When the game's Valorant Night Market appears, players can buy cheaper weapon skins. It takes place roughly every two months and usually lasts for 12 days. The event was not popular when it first appeared, but now it has become a staple in the Valorant community.
What is Valorant Night Market?
The Valorant Night Market is a recurring event that is used by players to obtain skins and other items at discounted prices. The Night Market usually lasts around 12 days, and players are able to buy different skins at a discounted rate. This event, however, is not open round-the-clock. It can appear and disappear at any time, and is generally only open for 12 days.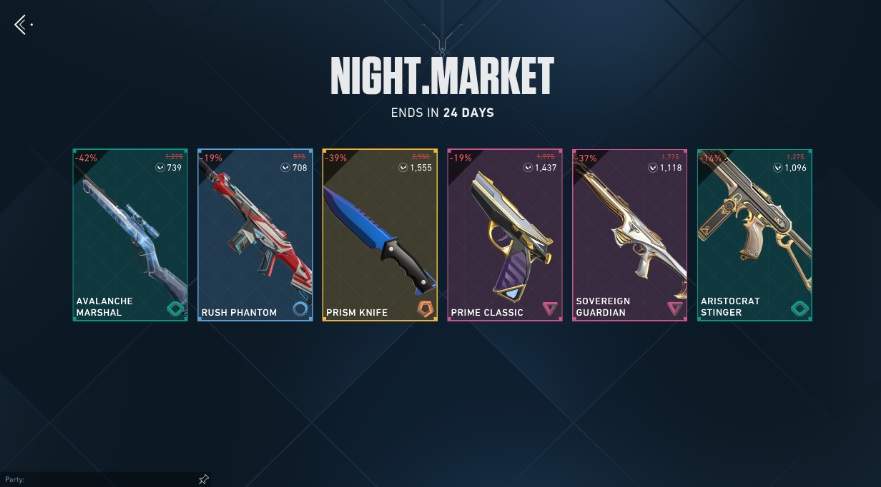 Valorant Night Market's Return Date
If you are looking forward to find out when the Night Market is going to arrive back or when will it return. The best way to find Night Market return date is to follow the Twitter handles of Valorant. The most recent Valorant Night Market returned date was set from April 6, 2022 to April 19, 2022. The Valorant Night Market was active for twelve days.
How Access or Get to Valorant Night Market?
You can access Valorant Night Market by clicking on the icon on the home page. This icon is situated in the top-right corner of the screen. Once you click it, you will see six unknown cards. Each of these cards contains a skin, which is assigned randomly by the server.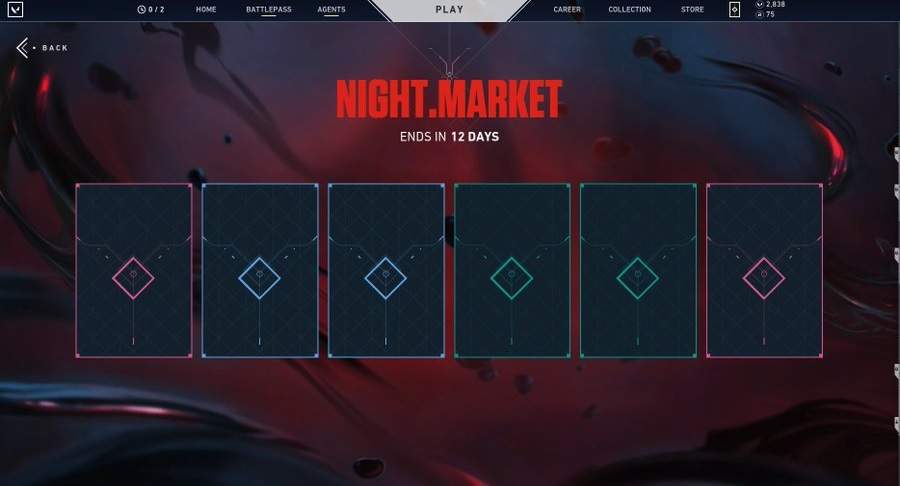 Previous Night Market Dates in Valorant
Here are the previous Night Market dates in Valorant to give you an idea:
| Episode + Act | Start Date | End Date |
| --- | --- | --- |
| EP 01 Act 3 | December 10th 2020 | January 11th, 2021 |
| EP 02 Act 1 | February 11th, 2021 | February 23rd, 2021 |
| EP 02 Act 2 | April 8th, 2021 | April 20th, 2021 |
| EP 02 Act 3 | June 2nd, 2021 | June 15th, 2021 |
| EP 03 Act 1 | July 28th, 2021 | August 10th, 2021 |
| EP 03 Act 2 | September 29th, 2021 | October 12th, 2021 |
| EP 03 Act 3 | December 9th, 2021 | December 21st, 2021 |
| EP 04 Act 1 | February 9th, 2022 | February 22nd, 2022 |
| EP 04 Act 2 | April 6th, 2022 | April 19th, 2022 |
Valorant Night Market Tips and Tricks
Here are some tips to get the most out of this event. – Be sure to check your calendar. If the event is not on the day you are planning to log in, make sure to save it for another time.
– Check the game's calendar. There are some events and promotions throughout the year, including the Night Market. This event will continue until April 2022. The Night Market will also include a limited-time offer of skins. Skins will be discounted by a specific percentage. Buying a skin from the Night Market may require luck, so don't count on it being a guaranteed success. – Make sure to check the Valorant Night Market's return date!
– Get a skin. Purchasing a Valorant skin costs a certain amount of Valorant points. While the average skin will cost between Rs. 500 and Rs. 2,000, some players simply can't afford to spend this much money on the game. Luckily, the Night Market is a great solution for players who don't have the time or money to purchase these expensive skins. There's no predicting where they'll come from, which creates an element of luck.