As its launch approaches, Animal Crossing New Horizons gradually begins to have some details revealed by some promotional listings made by retailers around the world.
Officially Animal Crossing New Horizons will limit players to an island on Nintendo Switch. Previously, the game towns of Animal Crossing and the like were not linked to the console itself.
Thanks to a poster released by a store in Germany, it was confirmed that the game will have a file size approximately 6.2 GB if the user opts for the digital version. It has also been confirmed that the game will feature amiibo support in a way that has not yet been detailed by Nintendo.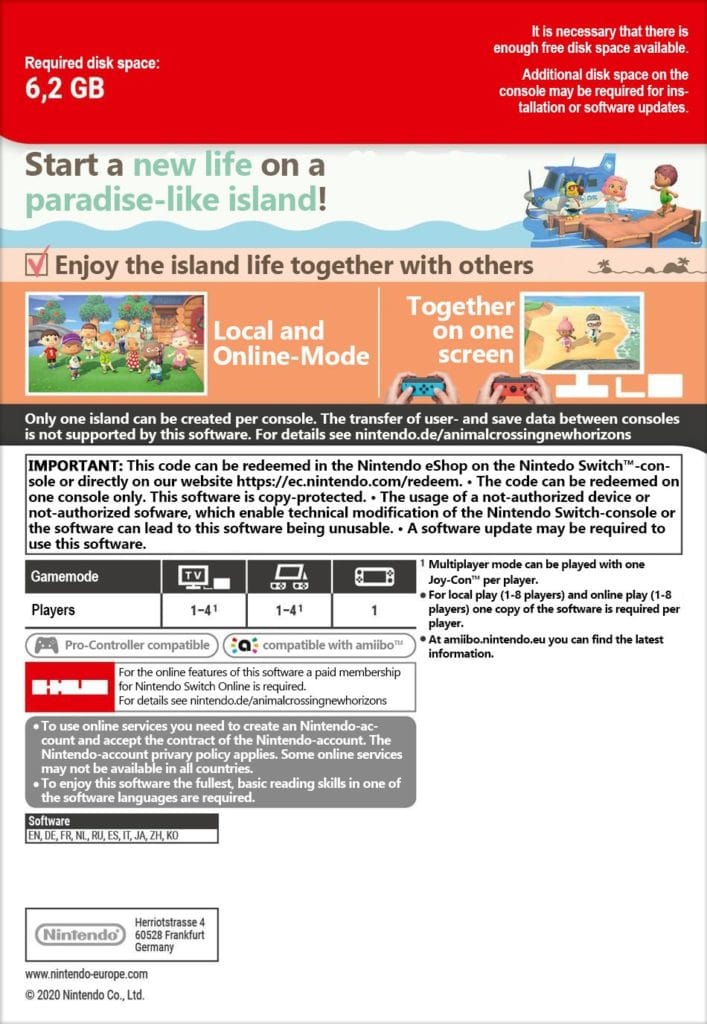 But the bad news was also shown on the poster. It was already known that there would be no cloud save data support for your game, in addition to the fact that only a single island can be created on Nintendo Switch – even if there is more than one user on the console, they will all explore the same island created by the Nintendo Switch first player. Now, however, it has been discovered that the save data cannot be transferred to another Nintendo Switch, even using the system's native tool.
The new detail is that the new limitation would mean that anyone who shares a console, such as a family of four on a single Nintendo Switch, is doomed to play on the same island forever (or at least until you reset or delete the save data).
In other news, two new Nintendo Direct could be scheduled in this month. On the other hand, Nintendo has confirmed that Switch is entering the middle of its life cycle.