Blooket is an exciting new take on the modern classroom review game. It aims to match action with education to create the ultimate learning experience! That's why we've created this guide, to walk you through how Blooket works, so you can get started on your journey to becoming a Blooket expert!
Blooket has a lot of potentials to revolutionize the classroom experience. It can help students learn more effectively, increase teacher engagement, and it's pretty fun too! But you might be asking yourself how to use Blooket in your classroom; how to implement it in a way that benefits both your students and yourself? Don't worry, we've got you covered with this handy guide on how to best use Blooket in your classroom! Here are five things teachers and students should know before using Blooket.
What is Blooket?
This blooket guide will give you a look into what makes blooket such an exciting learning tool. First, it's important to understand what exactly is blooket? Quite simply, it's a review game where students earn points by answering questions correctly. No matter if you are taking a high school exam or have just started college, blooket can be a great tool to help reinforce your knowledge and encourage learning outside of class time.
How to Use Blooket
Since there is an app to download, you'll need to first download it onto your smartphone or tablet. Make sure that your internet connection is on at all times during gameplay or else you won't be able to connect with other users.
Follow the step-by-step guide below to learn how to use Blooket.
Go to www.blooket.com.
Click "Sign Up" and register for an account using your email.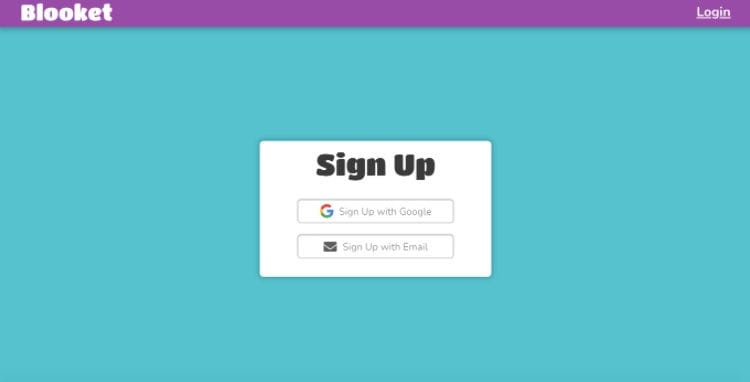 After login, you will be asked to choose to register as a teacher or a student (Note: Students under 13 should only register with parental or school consent).

Note: Once you sign up, you have the option to switch your account to student or teacher if needed.
Now, go to the dashboard by clicking on the dashboard icon at the top bar with a house.

On the left of the dashboard you can see recent news, question sets, favorited question sets, quests, and recently hosted games.

Create a new study set or discover sets made by others.

Use the discover bar on top to search for new sets.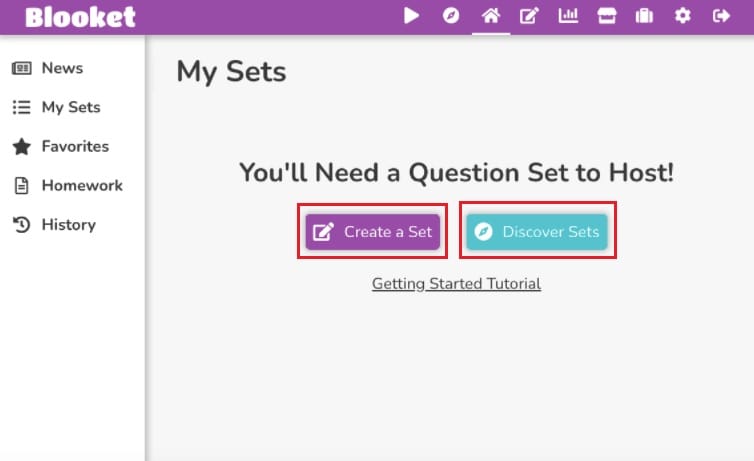 For Teachers
If you are playing as a teacher then you can create a Question set by clicking on the Create a set button on the dashboard.
On the create a question set page, you will find different options to create your first question set. Just, add your cover image, set the title, and the short description for your question set. You can also set the Privacy Setting to make your question set private or public.
After this, now it's time to create questions and add to the question set. For this, you get three options, Manual, Quizlet Import, and Spreadsheet Import. Now, simply choose how you want to add questions to your set. If you want to add questions manually to your set then select the Manual option.
After you finished adding questions to the set, now simply click on the Create Your Set button on the right, that's it.
For Students
If you are a student, then you can simply start playing any of the games hosted by your teacher. To join a hosted game on Blooket by your teacher you will need the game ID given by your host in order to join the game. After you have the game ID, go to blooket.com and on the top bar click on the Play button. It will ask you to put game ID, just put the game ID there and join the game, that's it.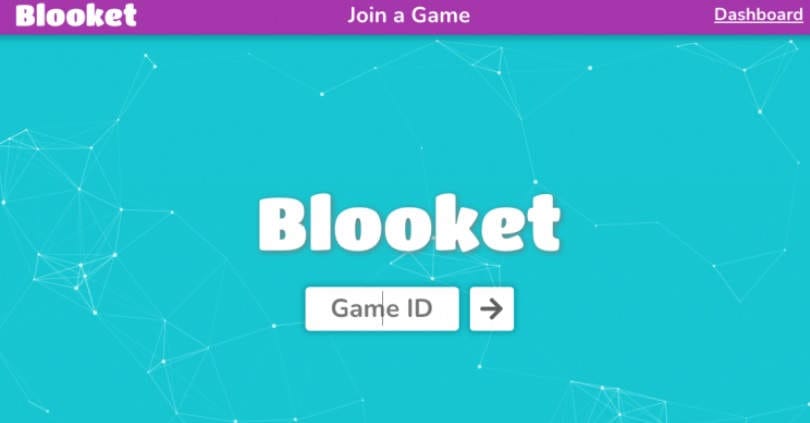 Why use Blooket?
The way teachers teach has been largely unchanged since its creation. Even though schools spend millions of dollars on new technologies every year, it is still using methods that were created hundreds of years ago.
The biggest problem with traditional teaching is that it requires students to be passively receptive to their lessons; they have no reason to pay attention or care about what they're learning until later in life when they need these skills to get a job.
Games You Can Play on Blooket
Blooket features a variety of game modes or games which you can take part in. On Blooket, you can play the following games online.
Classic
Gold Quest
Battle Royale
Cafe
Racing
Tower of Doom
Tower of Defence
Factory
Crazy Kingdom
Is Blooket better than Kahoot?
I think the answer is Yes, Kahoot is a great way to keep your students motivated in class. But what if it were better? Better yet, what if it went beyond games in class to teach them essential skills they can use after school? That's where Blooket comes in—it's more than just a gamified classroom review tool. It combines learning with fun games to create an entirely new kind of experience.
Tips for Teachers and Students Using Blooket online review game
The main advantage of Blooket is in its implementation. While other review games simply provide a platform to host on-line reviews, Blooket uses action and education to create a truly unique learning experience. This guide has been compiled to offer teachers and students advice on how best to make use of their time with each session.