After long delays, a new mobile entry in the beloved Tomb Raider series is finally set to launch. Tomb Raider Reloaded will officially launch on February 14 for iOS, Android and Netflix Games on February 14. Tomb Raider Reloaded is a roguelike experience with stylized cartoon visuals and an original orchestral soundtrack that pays homage to the Tomb Raider legacy.
Tomb Raider Reloaded takes players on an action-filled adventure as they jump into the boots of groundbreaking hero Lara Croft on her swan-diving, cliff-climbing, back-flipping quest to obtain the ancient Scion artifact. Defeating ever-changing rooms filled with new and familiar enemies, hazardous traps, puzzles and more, Tomb Raider Reloaded is an immersive, high-octane roguelike that offers a fresh take on the action-adventure genre.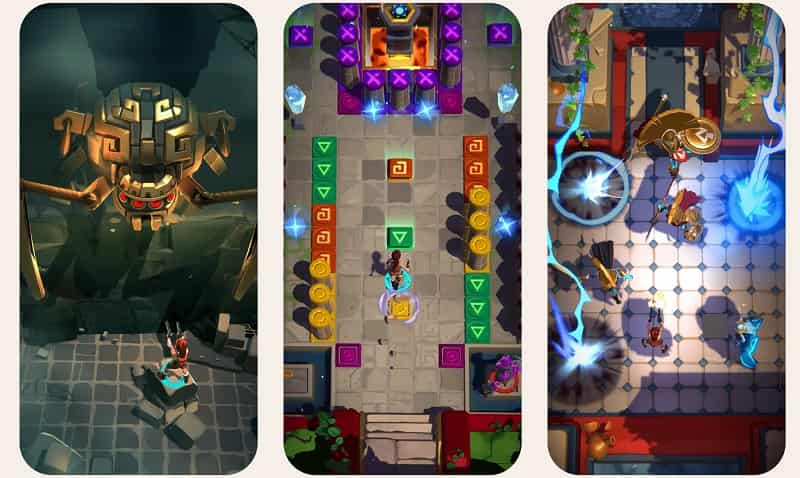 Featuring a deep upgrade and progression system supported by run-specific and permanent weapons, abilities, upgrades and collectables, Tomb Raider Reloaded takes players through iconic series locations including the City of Vilcabamba, Lost Valley and St. Francis' Folly, alongside daily and weekly challenges "on rotation," events like Temple of the Sun (wave based) and additional modes that reward players with extra treasures for reaching certain milestones.
Emerald City Games, Square Enix Montreal, the developers behind Tomb Raider Reloaded has also announced that it will now allow pre-registration for the mobile game, giving fans the opportunity to get early access to the title before it officially launches this month. Once they do, they will be rewarded with an exclusive Golden version of Lara Croft's dual pistols, as well as a bonus content pack that includes additional missions, achievements and collectables.